Coho is the first 4G connected smart camera that allows you to monitor your horse's safety, well-being and health directly from your smartphone.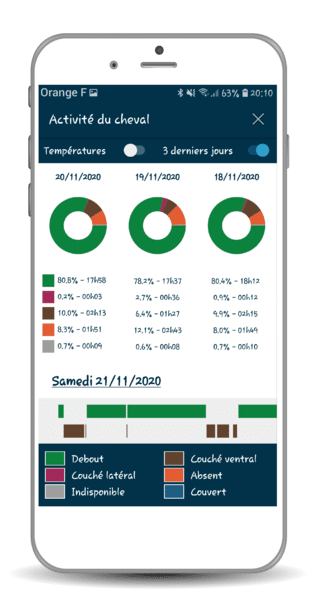 Track their health and safety and be alerted if something goes wrong
After two years of research and several hundred thousand images analyzed , we have developed a unique artificial intelligence algorithm to allow you to follow the behavior of your horse in the box .
What are his habits? Is he calm? Restless? Has his behavior changed in recent days? Find out how your horse's day is going and anticipate health problems by being alerted by changes in behavior.
Keep your horse close to you
We would all like to be able to spend more time with our horse, but between work, obligations and all the activities of daily life, these moments are too often counted.
That's why we developed Coho. Thanks to Coho, throught your smartphone, you can keep in touch with your horse. Throughout the day you can follow his behavior and what is happening in the stable, wherever you are.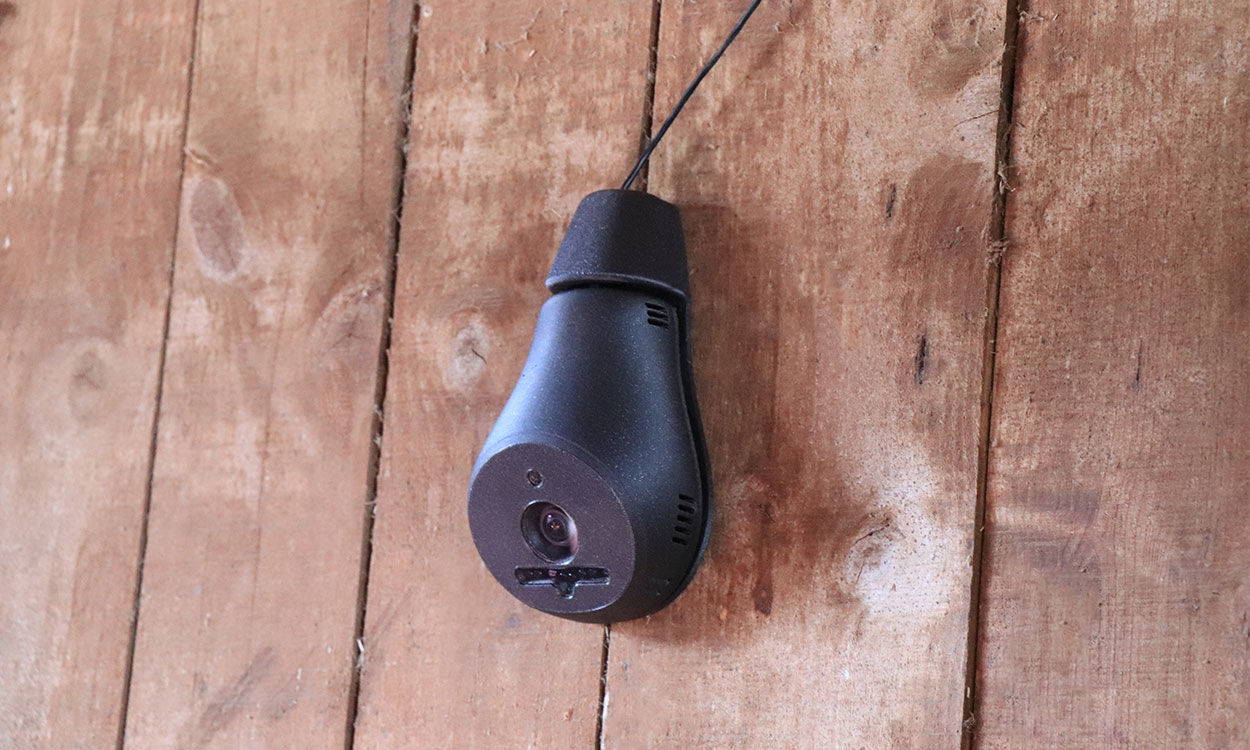 Get to know him better
Knowing your equestrian partner like the back of your hand is the basis of the relationship you build with your horse.
Take advantage of the opportunity to observe its behavior when you are not around. Thanks to the timelapse, you will be able to see him evolve in his box day and night and discover him like no one before you by having access to times when he is usually alone, such as at night.
A complete personalized follow-up
Chosing Coho solution as a manager, it's: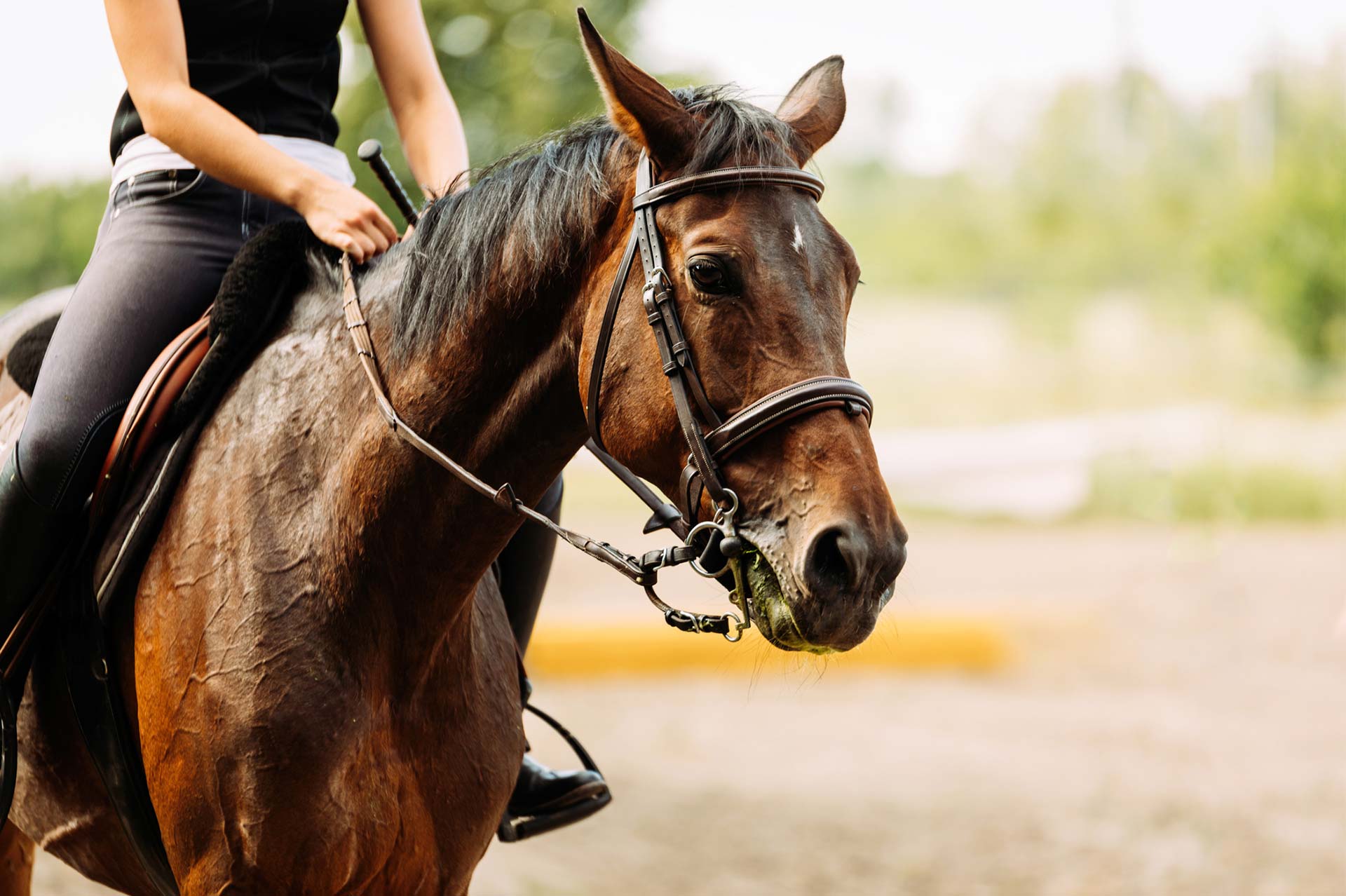 Thanks to the Coho App, we had been able to analyze that Tic was spending a lot of time lying down at night in her former house, which allowed us to build her a new house 100% adapted to her needs, with a more confortable floor. Moreover, I'm far from Tic during the week, so this camera allows me to see what she is doing at any time and from anywhere, this is a true relief and a source of happiness.

Louise & Tic

I have been using Coho for one year now.

Being able to watch my horse's night is an extremely useful indicator for performance; I now know roughly how long he lies down per night, if his sleep is fitful or quiet, and I take into account any variation from the norm in my training session or my show the next day.

From a performance improvement point of view, I can only recommend Coho, because it is a real additional tool.

Pamfou Dressage

I've been using Coho since September, and the cameras are always plugged into my stall, whether I'm competing or at home. This is the best investment I have ever made. The app on the phone is also a genius idea because I don't have to worry about my mare at night anymore, I just have to look at her through the app. In the morning, I love to watch the time-lapse of my mare's nights, I find it really amazing! Thank you Coho for this invention!

Serena L.

My mare being at home, Coho allows me to check that everything is going well. She is fragile and has chronic health problems (asthma in particular), so the time-lapse allows me to check the quality of her days and nights: if she eats her hay well, if she lies down (a horse with breathing problems doesn't lie down, too much effort) and how long she stays lying down. In this way, Coho helps me to prevent his attacks, even before the symptoms appear. It's very useful and reassuring.

Finally seeing his day, his outings... it's very pleasant. We understand a lot about the rhythm of our horse, his resting times, his feeding management, etc. Coho gives me real peace of mind. Now, I couldn't imagine living without it !

Clémence C.

A relief on a daily basis and when we travel to competitions. A follow-up of the sleep with the time-lapses, which allowed me to discover that my two years old mare slept a lot... The first night with the camera, I went back to see her at midnight because she was lying down for more than 30 minutes! We laugh about it now!

One mare at home and the other in competition? No worries, everything can be set up so you can follow-up everything and be reassured by being connected on several devices at the same time.

Moreover, the team is very understanding, what a pleasure to use Coho products! I recommend !

Amélie T.

Thanks to Coho, my owners and I are much closer to our horses. Everyone is soothed, reassured, and concerned by the well-being of their horse. It is very important to be able to analyze your horse's behavior in multiple situations and thus to increase safety within the stables! Coho is a real asset in the development of equine well-being, which I consider to be of the utmost importance nowadays.

Juliette Crepin

This little smart camera allows you to watch over your horse from your smartphone ! It's an amazing tool very useful in daily life. Not only does it allow us to better understand our horse, its behavior in the stall, its habits... Does he lays down to sleep? How many times? How? For how long? But it can also detect a possible problem and remotely follow-up a sick horse. In competition, it is also particularly useful because the camera detects the opening and closing of the door! During the opening, a video of a few seconds is made, which makes it possible to see who entered the box...! Coho even gives us the temperature inside the box... A nice little extra to adapt the blankets.

Marine Valot

A big thank you to Coho because no matter where I am, I can watch how my horses are doing, which allows me to relax because I can observe them at any time. Plus, if a horse isn't in great shape in the morning, I can look at the overnight summary to see if anything happened. I really appreciate being able to take the camera with me when I'm in competition, it allows me to see if my horse is adapting well to his new stall.

Estelle Wettstein

I've been using this camera for over a year and a half now and it is really fantastic. I can watch the horse in the stall, with all the possibilities that there are more and more; at the beginning it was the monitoring of the horse, but now in addition we see the time that the horse remains lying down for example in the night. My horse Glynnwood lies down for 4-5 minutes, gets up, goes to eat some hay, lies down again. So it's very interesting, of course, to see how your horse lives, but also in case of problem you can see your horse permanently on your phone. It's amazing!

Michel Robert

Delighted to start a collaboration with the company Coho, which markets cameras able to analyze the behavior of a horse, to monitor its health and to keep an eye on it! Monitoring at the stall, but at our place the system will be positioned in the meadow shelter. Thanks to the nomadic system, I could take it to competitions and watch over the horses directly from my smartphone. The camera is able to detect an open door or an unusual behavior for example, and will help us to know more about the habits of our horses!

Marie Charlotte Fuss

Coho is a camera that is installed in the box and has interesting features. One of them is to give the temperature of the box. I find it helpful, and so does my groom, to know what blanket to put on the horse. Another cool feature is that there is a sensor that tells you when the door opens and closes. This is very interesting and safe!

Morgan Barbançon-Mestre

It is important to get to know your horse and its behavior better, especially in competition, at night. I find that the Coho application makes both the riders and the owners feel more secure as they can always keep an eye on their horses and be closer to them. It is really the trend, we only talk about well-being, animal health, and Coho is part of the elements that allow us to go in that direction.

Kevin Staut
Coho Camera
Designed and manufactured in France, it is the heart of the Coho system! It is she who collects, analyzes and sends you all the information about your horse. It is also equipped with various sensors, image processing by Artificial Intelligence, and 4G connection. It attaches and removes very easily so you can take it everywhere with you.
Essential
Including
Timelapse (1 photo/min)
Photo and video on demand
Stall Temperature
Private messaging
Weather forecast
Box door opening and closing alerts
Sim card and Orange 4G subscription included throughout Europe
6 Month Commitment
Standard
Including
Timelapse (1 photo/min)
Photo and video on demand
Stall Temperature
Private messaging
Weather forecast
Box door opening and closing alerts
Posture detection
Statistiques sur le comportement
Horse activity
Behavior Alerts
Sim card and Orange 4G subscription included throughout Europe
6 Month Commitment
Premium
Including
Timelapse (1 photo/30s)
Photo and video on demand
Stall Temperature
Private messaging
Weather forecast
Box door opening and closing alerts
Posture detection
Statistiques sur le comportement
Horse activity
Behavior Alerts
Image HD
Partage de son cheval
Sim card and Orange 4G subscription included throughout Europe
6 Month Commitment
Coming soon
Transformer for the stable
Kit for fixing the box in the stable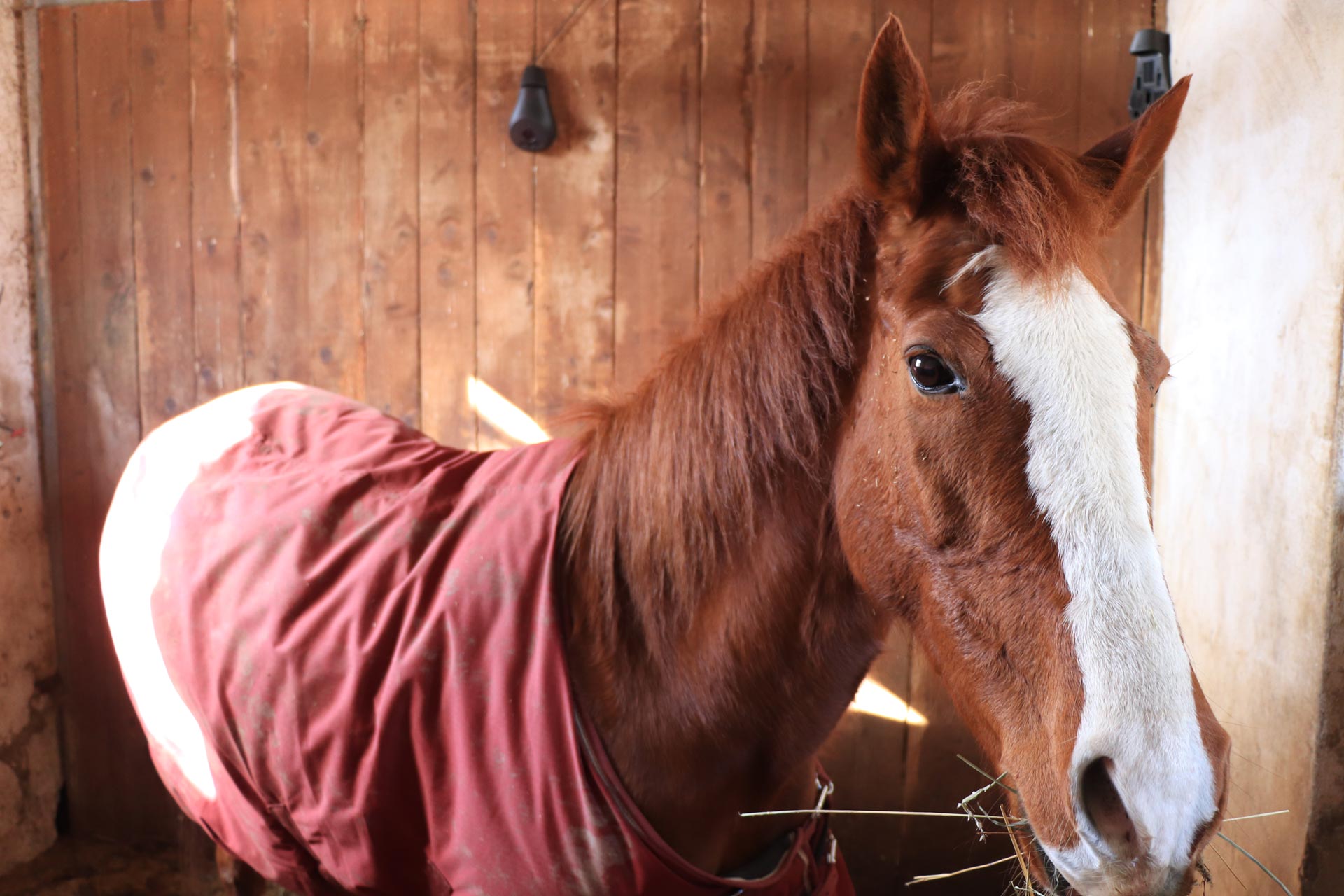 100% Made in France & ecological
Today our cameras are designed and manufactured in Grenoble. And because we want to limit our environmental impact, we have chosen PLA, a biosourced and compostable material for the 3D printing of plastic parts.
Please fill out the form and we will respond to you as soon as possible. We look forward to collaborating with you.
Phone. +33 6 08 72 09 07 in French or in English
We are open Monday to Friday from 9:00 a.m. to 7:00 p.m.