The French equestrian team has chosen Coho, the smart and connected camera from Grenoble-based startup Animalinks, to monitor the health and safety of its top-level horses right up to the Paris Games.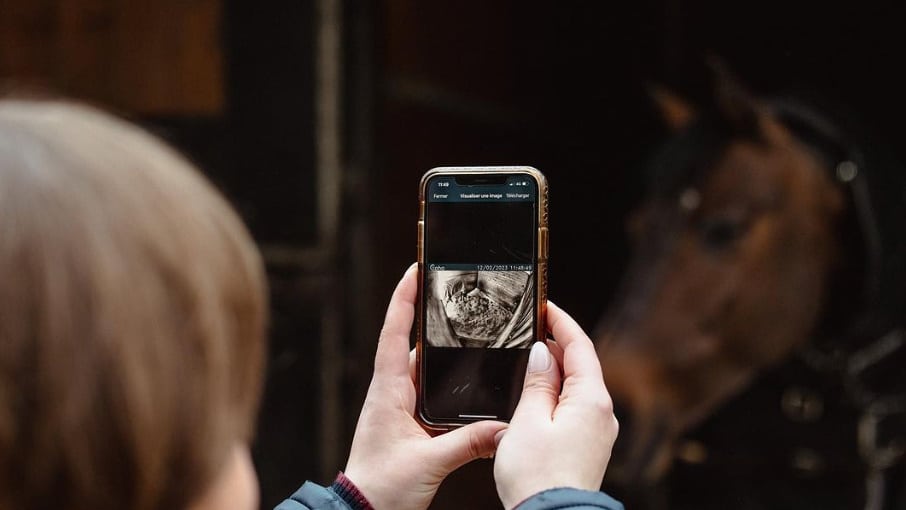 Lisa Cez, para-dressage rider with the French team, looks after her horse Stallone. (© Sarah Bedu)
Montbonnot-Saint-Martin, September 11, 2023. Founded in 2018, startup Animalinks is developing "Coho", the first smart connected camera for monitoring a horse's safety and health. Designed in Coho's workshops and manufactured in France, the Coho camera uses 3D printing techniques and embeds the world's most advanced artificial intelligence for monitoring a horse's condition and safety. This monitoring can be carried out wherever the horse moves, thanks to an AI that is immediately operational as soon as the horse arrives, whether in the temporary competition stall or a stable box. In this way, it enables us to intervene as early as possible in the event of a health or safety problem, and to optimize performance at work. The Coho camera follows the horse. Immediate access to timelapses, photos/videos/live feed of your horse on demand, and the temperature of your stall or pasture shelter complete the offer.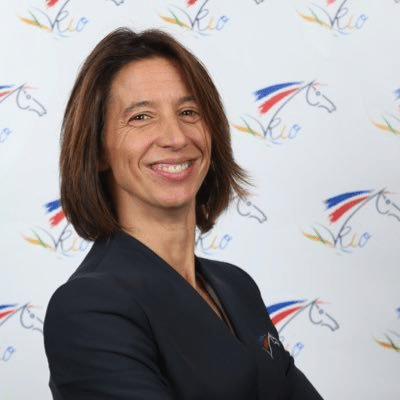 Sophie Dubourgexplains: "The health, well-being and longitudinal monitoring of top-level horses is a major concern for our sport. As part of our preparations for the Paris Games, we wanted to go even further, and the COHO solution was the perfect answer to our needs and those of the teams who look after our horses on a daily basis. The ease of use and flexibility of the camera mean that it can be used both at home and in competition, which is also a major advantage.
For Frédéric BouixThis operation is part of the FFE's action plan, which mobilizes unprecedented resources to support the preparation of Olympic pairs and ensure France's success at this major sporting event. The FFE is delighted to have found an answer to our needs in a French start-up that is passionate about horses and is developing high-performance technology".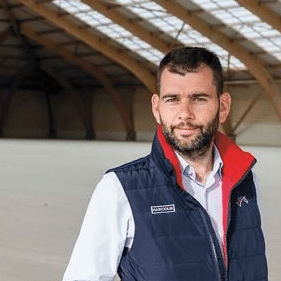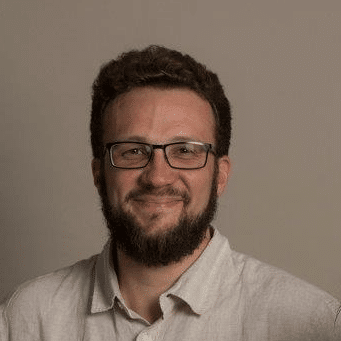 "Having been chosen by the French equestrian team for this contract, we are now enabling the best French horses, and therefore the best medal hopes for France, to be monitored by our camera. They benefit from cutting-edge French technology incorporating artificial intelligence, which enables us to monitor the health and safety of the horses as closely as possible in order to optimize their performance. We're delighted to be able to contribute in our own small way to the promotion of French athletes", says Sébastien Dubois, founder and president of Animalinks.
The Coho camera has already found its place with several hundred riders, appealing both to amateur owners looking to improve the health and safety of their horses, and to professionals in the equine industry (breeders, competitors, veterinarians, research organizations, etc.). The company is also a partner of the Hippolia cluster and the equine health and well-being cluster. It is based in Montbonnot-Saint-Martin, in the heart of Innovallée, Grenoble's French Tech region, giving access to top-level skills in AI and connected objects.